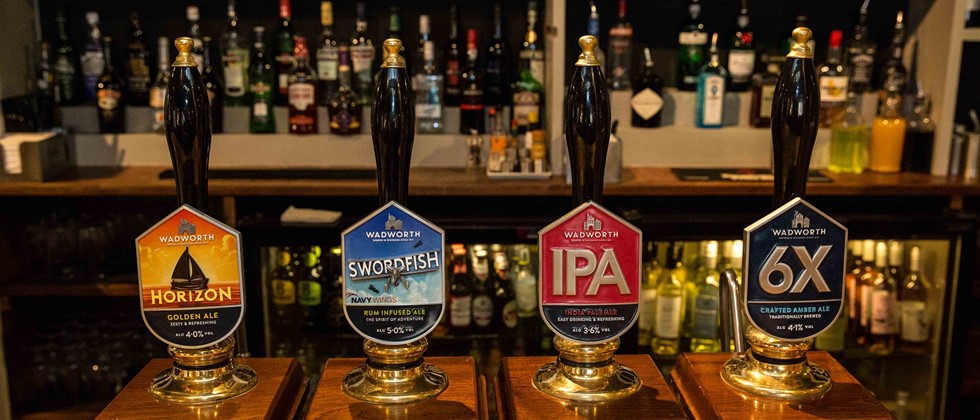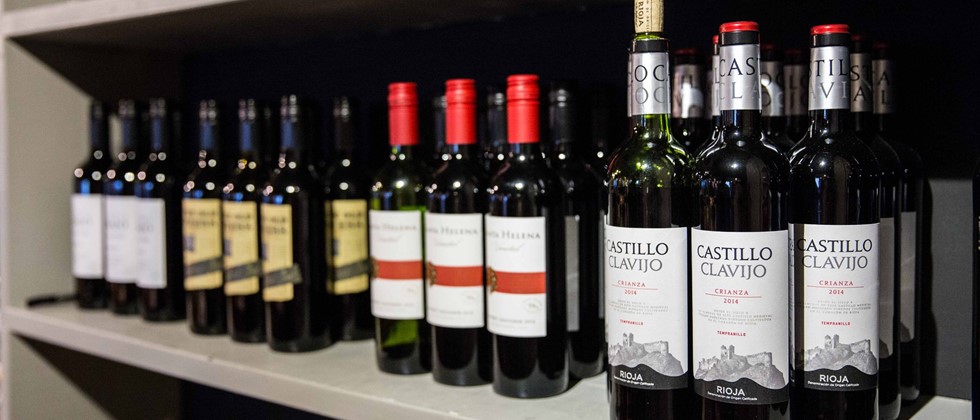 Drinks
Beer
6X
, Wadworth Brewery
(4.1%)
6X is our iconic ale, brewed for over 90 years with a national following of drinkers always seeking it out; it's a beacon on the bar for many ale drinkers. 6X is the classic premium ale that has made Wadworth famous.
Beer
Guinness Draught
, Guinness
(4.1%)
Guinness is an Irish dry stout that originated in the brewery of Arthur Guinness at St. James's Gate, Dublin. Guinness is one of the most successful beer brands worldwide.
Beer
Horizon
, Wadworth Brewery
(4.0%)
Wadworth's own pale golden ale with citrus and hop aromas makes this an ideal choice especially when served cool. A great beer for those new to ale, it's brewed with Pale Ale malt and four hop varieties.
Beer
Kronenbourg 1664
, Heineken
(5.0%)
Kronenbourg 1664 is a lager with a noble history, characterized by its fine taste. Its golden hues and delicate bitterness come from selecting the best hops (the Strisselspalt), and the unique know-how of one of the French master brewers.
Beer
Pravha
, Staropramen
(4.0%)
Pravha was created by the legendary brewers of Staropramen, who were inspired to create a lighter tasting pilsner.
Beer
San Miguel
, Carlsberg UK Ltd
(5.0%)
San Miguel is brewed using a special mashing process which gives the beer a fuller and slightly sweeter flavour. The unique recipe and San Miguel yeast then come together to deliver a refreshing, full bodied beer with a great taste.
Beer
Swordfish
, Wadworth Brewery
(5.0%)
A full bodied, dark copper coloured ale infused with Pusser's Navy Rum.
Beer
Wadworth IPA
, Wadworth Brewery
(3.6%)
The main staple session ale, our IPA is an easy drinking all-round ale and is ideal for any pub's session drinkers. It is light copper coloured with delicate malt aromas, cereal notes and a lingering finish.
Cider
Addlestones Cloudy Cider
, Gaymer Cider Company Limited
(5%)
Made from 100% West Country cider apples, it has a gentle sparkle (the bubbles are much smaller than those you get with artificial carbonation) and a bright, golden hue.
Cider
Thatchers Gold Cider
, Thatchers Cider
(4.8%)
Thatchers Gold tastes as good as it looks. Using the best of our traditional approach and modern techniques for a refreshing cider with a smooth appley taste and a bright sparkle.